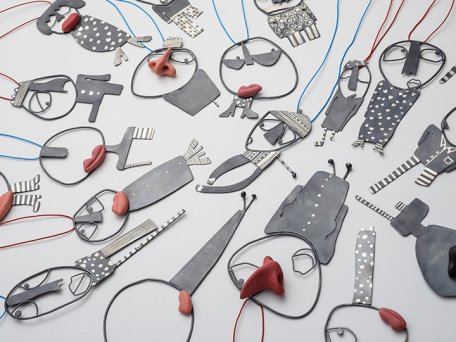 08/10/2015 a 08/11/2015
ENHANCE COLOURS
Barcelona and Sant Cugat del Vallès are the last stop of this year's tour of Alchimia alumni collective.
The aim of ENHANCE COLOURS tour is to communicate through colours the thoughts, feelings and emotions of fifteen Alchimia alumni from all over the world.
Main pieces and also an installation made of edition pieces will be on show.
Artists: Akiko Ban, Andrea Coderch, Catalina Gibert, Claudia Cucchi, Elena Gil, Elisa Deval, Francesco Coda, María Constanza Ochoa, Margherita de Martino, María Ignacia Walker, Maru López, Poly Nikolopoulou, Yuki Sumiya, Selen Özus i Valentina Caprini.
The exhibition will be open from 8th October to 8th November 2015.
Opening: saturday 10th october 12 h.
Participants:
Andrea Coderch
,
Catalina Gibert
,
Aiko Ban
,
Elena Gil
,
Francesco Coda
,
María Constanza Ochoa
,
María Eugenia López
,
María Ignacia Walker
,
Poly Nicolopoulou
,
Selen Özus
,
Yuki Sumiya
,
Valentina Caprini
,
Margherita de Martino
,
Claudia Cucchi
Place:
Galeria CONTEXT
Carrer de Viñolas, 8-10 Sant Cugat del Vallès (Bcn)