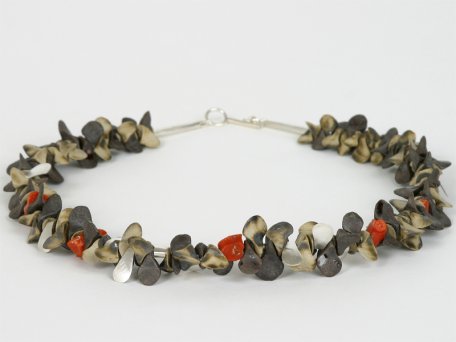 01/09/2016 a 30/10/2016
NÚRIA ÁLVAREZ DE LARA 1986 to 2016 - 30 years from ceramic jewelry - ARIANNA RUSSO. Topographies
Context gallery adds to the activities organized by the International Ceramics Congress to be held from 12 to 16 September 2016 in Barcelona.


For this occasion, we present an exhibition of jewelry and ceramics Núria Álvarez de Lara, which includes a selection of his most representative works from 1986 to 2016.


In parallel, the ceramics artist Arianna Russo, presents a selection of objects in his series of porcelain Topographies.



Dates: 15th September to 30th October 2016.


Opening: Saturday, September 17 at 12,30 pm.
Participants:
Núria Álvarez de Lara
Place:
Galeria CONTEXT
Carrer de Viñolas, 8-10 Sant Cugat del Vallès (Bcn)