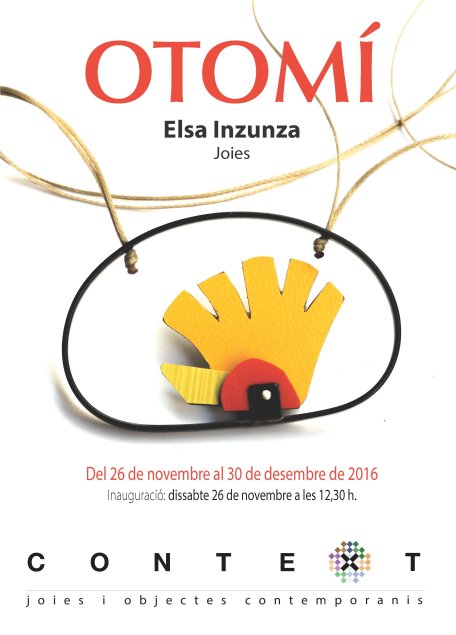 26/11/2016 a 01/01/2017
OTOMÍ
"... The richness of color, joy and the variety of natural forms, is what inspired me for this new collection: Garden Otomí.
Pendants, earrings, brooches and pins that form a large garden, are a beautiful tribute to the work of women who struggle every day to support their families, as women otomís. "
26 November to 30 December 2016
Opening: Saturday 26 November at 12.30 h.
Participants:
Elsa Inzunza
Place:
Galeria CONTEXT
Carrer de Viñolas, 8-10 Sant Cugat del Vallès (Bcn)