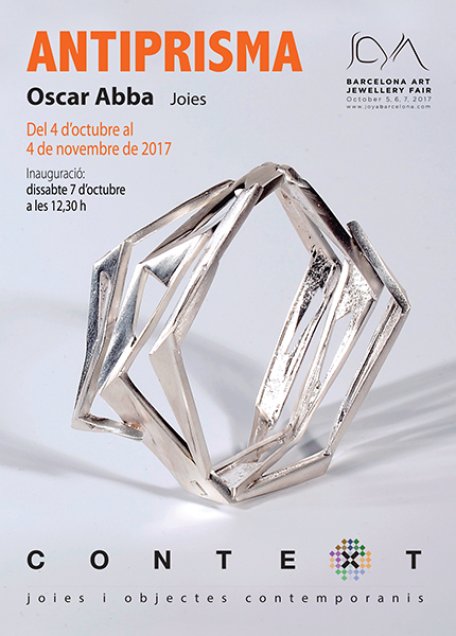 13/09/2017 a 17/11/2017
ANTIPRISMA - Oscar Abba
Italo Calvino presents in the Invisible cities an ideal geometrical correspondence between the city and the sky ... a movement in it reverberates in the universe ... and every change registered by astronomers initiates a chain of new forms in the cartographies of the city.
The pieces are generated by Antiprismas, semi-regular polyhedral, which form ideal series of growth .... Where the proportions of the shapes in convex and concave growths determine the shadows that are created with light.
Oscar Abba (06-2017)
The exhibition can be seen from October 4th to November 4th, 2017



Opening: saturday, October 7th at 12:30 p.m.
Participants:
Oscar Abba
Place:
Galeria CONTEXT
Carrer de Viñolas, 8-10 Sant Cugat del Vallès (Bcn)