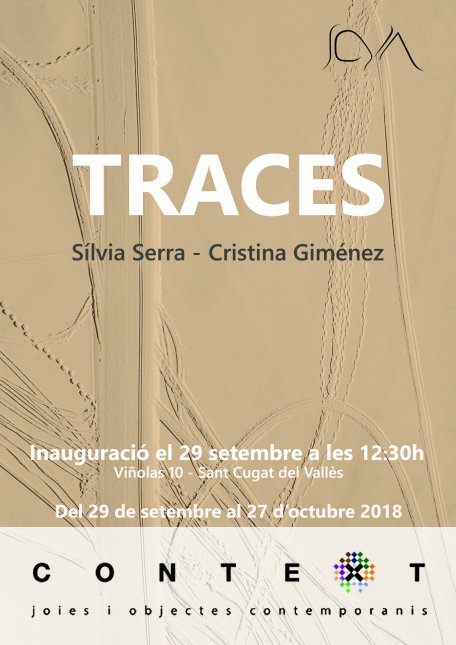 29/09/2018 a 02/11/2018
TRACES
Coinciding with JOYA'18 Week of the Contemporary Jewelery that takes place in Barcelona from October 4 to 6, Context gallery presents TRACES with the latest collections by Sílvia Serra and Cristina Giménez.
"Thinking about the human condition asks to turn the head to observe and reflect on the most essential and fundamental, genesis.
Genesis is mainly where life beats and circulates intensely; there where life feels.
We agree then that to live and to exist, it is partly resisted. And thus, the one who resists generates a path full of vital traces. "
From September 29th to October 27th, 2018

Opening: Saturday September 29th at 12:30 p.m.
Participants:
Cristina Giménez
,
Sílvia Serra
Place:
Galeria CONTEXT
Carrer de Viñolas, 8-10 Sant Cugat del Vallès (Bcn)