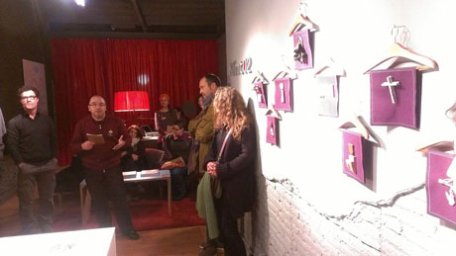 28/02/2013
CON.DECORADOS at Klimt02 gallery
Wednesday 27th February was opened at Klimt02 gallery "CON.DECORADOS"
The exhibition was curated by Heidi Schechinger and Xavier Monclús, with the collaboration of "La Mirada Expandida" and Escola d'Art i Superior of Design of València.
"CON.DECORADOS" born with the intention of reinventing an icon: "the decorations", medals that reward those who proclaim to the world that the wearer has attained great honor and recognition".
Antonia Cortijos- La Mirada Expandida
Until 22th March you can see the works of 24 artists who have participated in the exhibition.