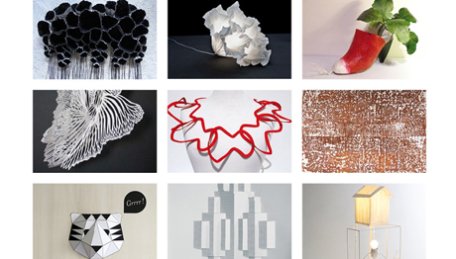 30/03/2014
Intention Papier
Exhibition of objects and jewels paper in Paris.
On the occasion of the Journées Européenes des Métiers d'Art, Les Ateliers de Paris has organized an exhibition entitled Intention Papier and presents the work of several artists and designers.
Wrinkled, folded, dyeing, sewing, paper is transformed to adapt to creative inspiration.

Works: Ferri Garcès, Junior Fritz Jacquet, Marisu Robin, Sarh Barthélémy, Luis Acosta, Véronique Mir Nezan i Maxime Brenon, and others.


Dates: April 4th to May 10th, 2014

Place: 30, rue du Faubourg Saint-Antoine – 75011 Paris