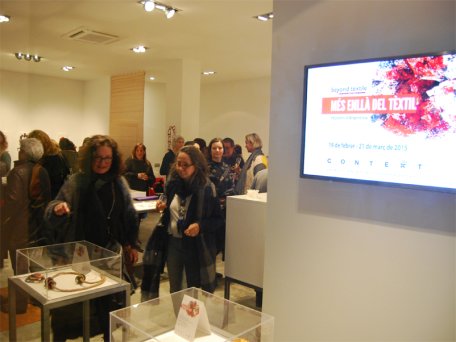 10/02/2015
BEYOND TEXTILE
18 jewellers from Argentina in CONTEXT gallery
This is the first time you perform a sample of this size themed Argentine jewelers in Europe. Was presented for the first time in April 2014 at the Galerie u Help zelven Netherlands, www.helpuzelven.nl , in May at Galerie Cebra Düsseldorf, www.galerie-cebra.de , and in September in Lalabeyou gallery in Madrid, www.lalabeyou.com . Now for the first time presented in Catalonia in Context Gallery in Sant Cugat del Vallès (Bcn), www.context.cat .
Dates : 19th February to 21th March 2015
Opening: Thursday 19th February at 19.30 h.
In CONTEXT gallery, Viñolas, 10, Sant Cugat del Vallès (Bcn)