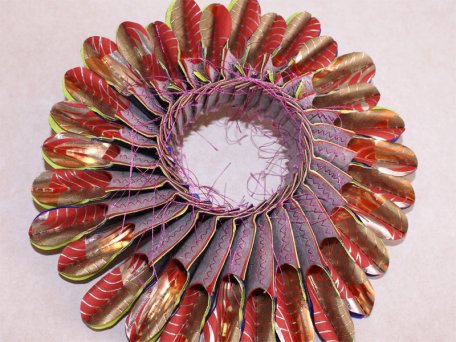 13/01/2016
LUIS ACOSTA - Workshop 2016 in CONTEXT
JEWELRY DESIGN WITH PAPER
This workshop is meant to enrich and expand knowledge of students, designers, teachers and / or artisans.

You do not need prior knowledge.


The main idea of the course is how to get a gem from simple forms trying to develop and build system. It begins with a module of repetition and, possible, each participant must create a prototype of a jewel. This workshop will try to focus the design from a simple point of view and trying to use the material chosen, the maximum possible.


The most important role is as a person can get from the beginning to develop or interpret basic idea itself.
Dates: saturday 20th february 10:00 to 17:00 h.
Price: 120 €
Place: Context gallery, Viñolas, 10 -Sant Cugat del Vallès (Bcn)
Contact: galeria@context.cat