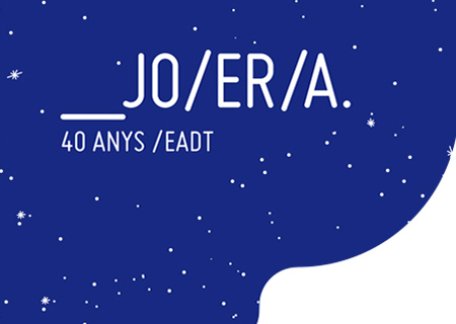 03/04/2016
40 years of Jewelry at the School of Art and Design in Tarragona
Symposium about Contemporary Jewelry.
This year 2015/16 the School of Art and Design in Tarragona celebrates 40 years of Jewelry Workshop. On the occasion of this event they have done a program with various activities related to contemporary jewelry, exhibitions, conferences and other events.

Jewelry Workshop was born in 1975 as a complement to studies Enamels, which at that time were booming. But as the little brother who grows and acquires its own character, Jewelry Workshop grew reaching a then unthinkable trajectory.

Thanks to EDAT, today Tarragona is a city with a great tradition and jewelry has become one of the cities of reference for anyone who wants to learn this job.
The activities carried out during April, for more information see : http://www.dipta.cat/eadt/